Go to the Create ribbon and select the Query Wizard.
From the Simple Query Wizard dialog box, select the fields you want to be included in the report.  Add fields by either double-clicking them or by single-clicking the field name and then the ">" icon.  Selected fields move from the Available Fields listing to the Selected Fields listing.  The ">>" icon will select all available fields.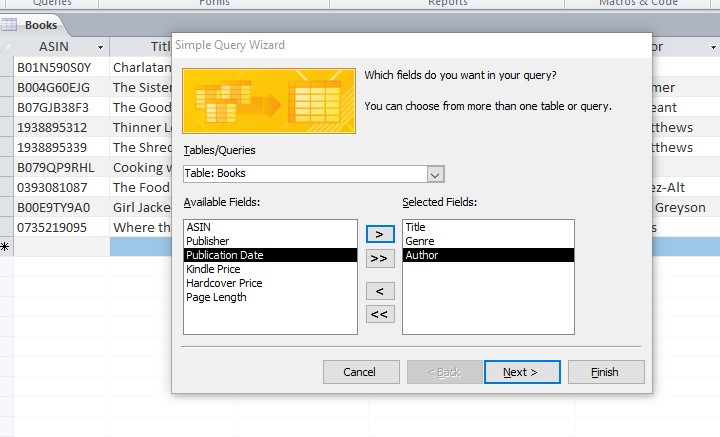 At the next dialog box, you will see two choices: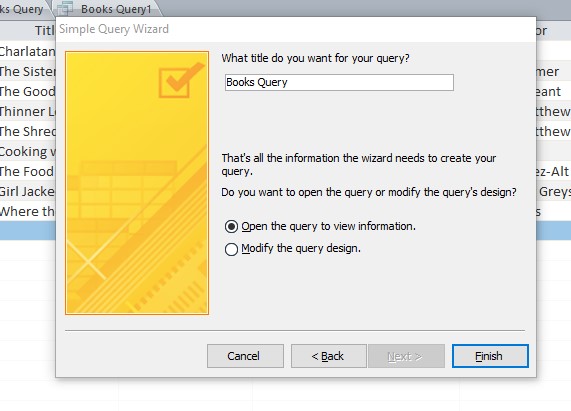 If you select the first choice, Open the query to view the information, and then click Finish, Access will just pull out all the records from your table and display those fields that you selected in the prior step.
If you want to modify the query and filter that data, choose the second option, Modify the query design.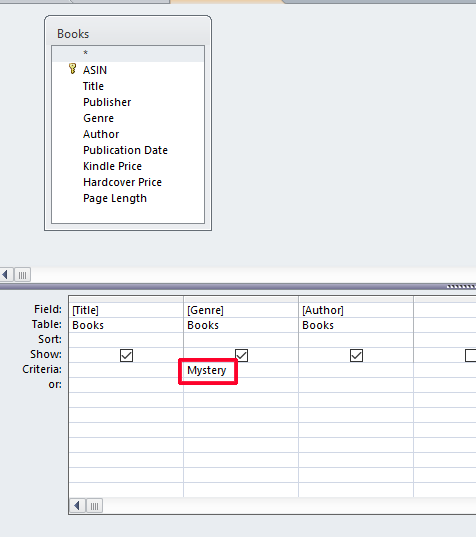 In this query, I entered "Mystery" in the Criteria row for Genre. This will pull out all of the books that have that description under Genre.
From the ribbon, click on Run Query.

Access will display the results.