Your Table of Contents is based on pre-existing styles.  The best way to modify the look is to make changes globally using those TOC styles.  If you haven't created the TOC yet, follow these steps:
Navigate to the References tab.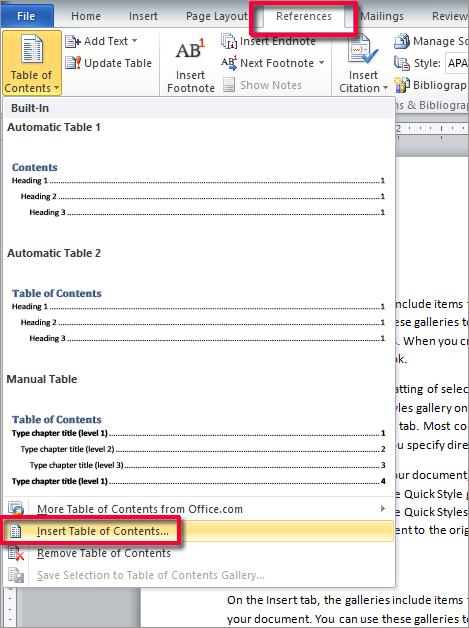 Select Table of Contents, then Insert Table of Contents…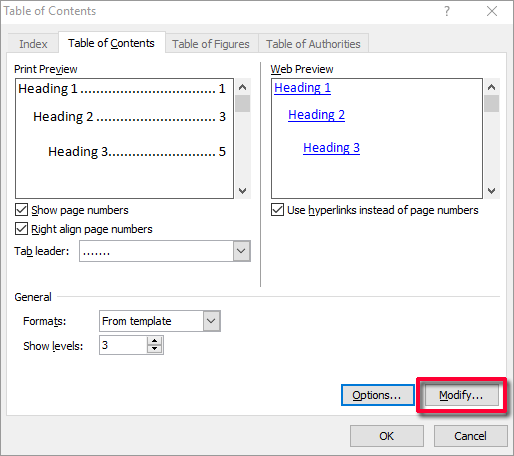 Click on Modify in the dialog box, which opens up a window that allows you to change the look of the TOC entries: TOC1, TOC2, etc.  Heading 1 text will be TOC1, Heading 2 text will be TOC2, etc.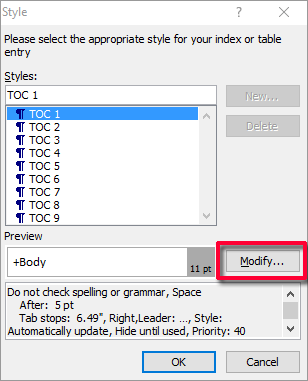 When the Modify Style dialog box appears, set the attributes that you want for each TOC style.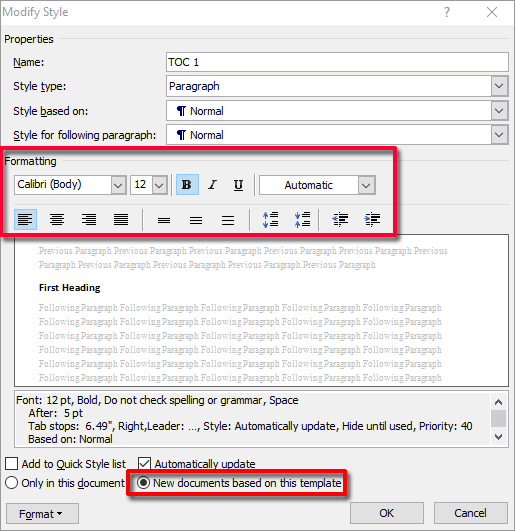 If you want to make this change global, make sure to select New documents based on this template and save.
If you've already created your TOC, you can modify the styles this way:
 Click on the Styles Panel launcher at the lower right of the Styles section.  (Alternately, you can press Alt+Ctrl+Shift+S.)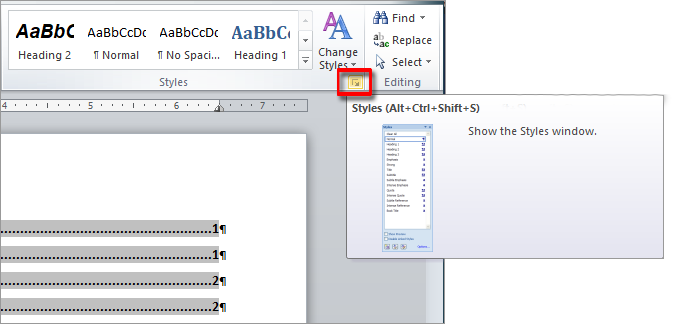 Find the TOC style you want to change, right-click and select Modify…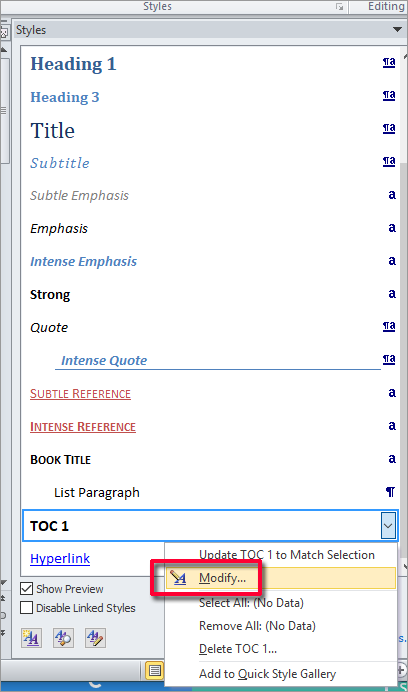 Follow the same steps for each level of TOC and your Tables of Contents will look just the way you want them to.