With Word's Thesaurus, you can look up synonyms of words (different words with the same meaning) and antonyms (words with the opposite meaning). Just right-click on a word. In this example, the word is adolescence, and the synonyms are listed to give you other options.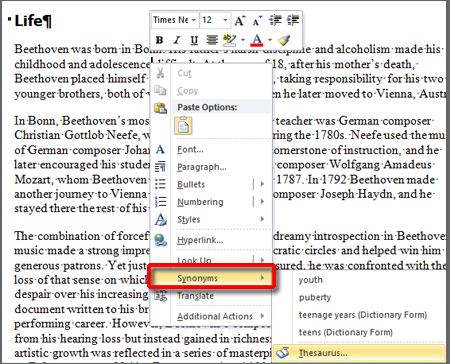 You can click on any of the related words and Word will replace the original word with that one in your document.
If you click on Thesaurus… the Research pane will open at the side of your document window. Accessing Thesaurus from the Review tab will accomplish this as well. You can click on the arrow to the right of any of the synonyms listed and have Word either Insert, Copy, or Look Up that word. If there are antonyms, they will be listed with (Antonym) in parentheses.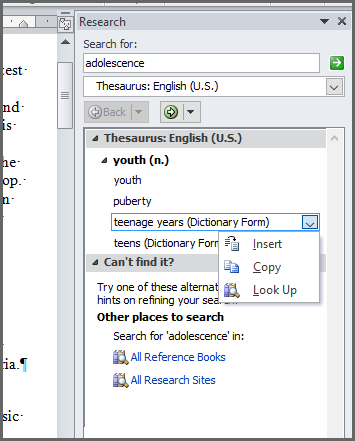 You can switch the Thesaurus to a Dictionary to look up definitions of a particular word.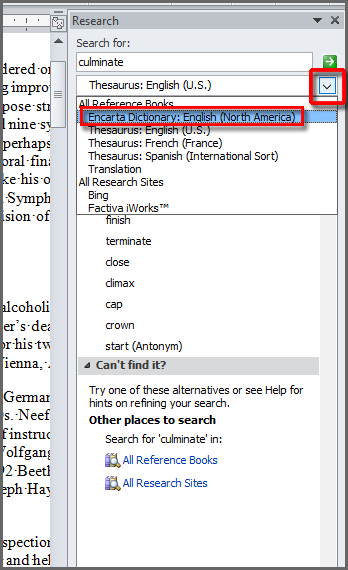 Once you select Dictionary, the Research pane will show definitions of the selected word.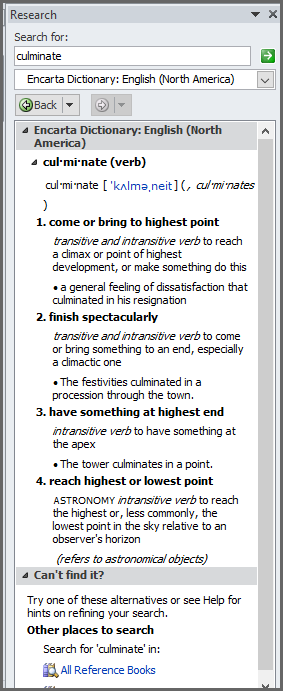 So with the Word Thesaurus, you can improve your writing abilities by searching for the most effective words.