You can use search and replace to convert those paragraph marks to soft line breaks.  Select the text first and then open the Find and Replace dialog box.  Put the focus on the Find what text box and then click on More to expand the box.  From the bottom click on Special and then select Paragraph Marks.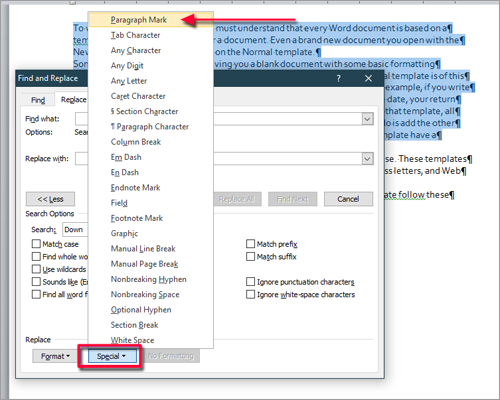 This will place the code for a paragraph break in the Find what box.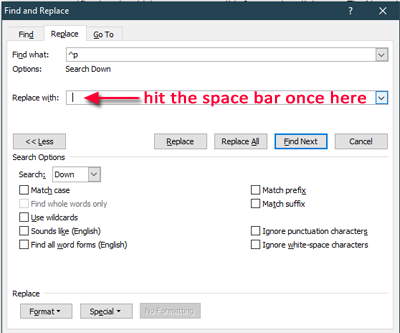 Enter a space in the Replace with box.  This will replace every paragraph break with a space and wrap the lines.  Click on Replace All.   If you've selected a portion of the document, be careful about letting Word replace all the other paragraph marks in the file.
You may want to do this to one paragraph at a time so that you don't wind up with one huge paragraph.