Yes you can group them.  In the following example I've inserted an image and then a shape.  Currently the Group option is disabled.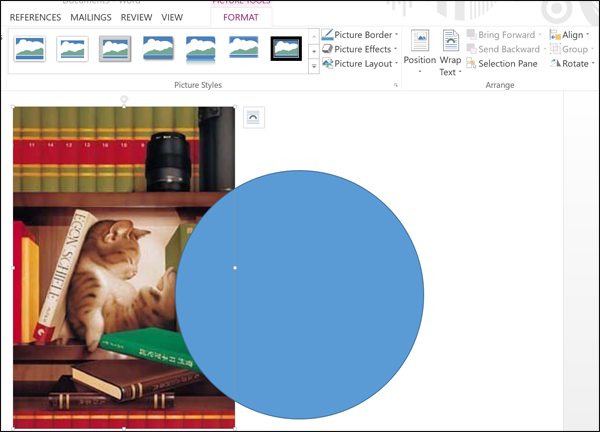 As soon as you change the text wrap of the image to anything other than Inline, the Group option becomes enabled and you can group them together.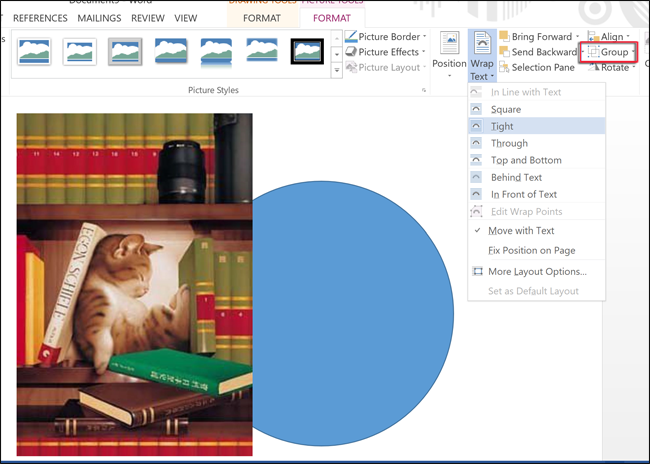 In-line images are in a different layer (the text layer) and shapes are in the drawing layer.  Once you place the image into the drawing layer, it can be grouped with the shape.