Outlook (versions including 2007, 2010, 2013 and above) doesn't support embedding video in emails.  There are too many problems associated with malware and viruses.
There is a workaround, although it won't pop up a video right in your email.   What you can do is take a screenshot of the video (or of any image you want to use) and then place it in your email with a link when users click on it that takes them to the URL of the video.
I've taken a screenshot of one of my favorite videos on YouTube (James Taylor and Art Garfunkel singing "Cryin' In the Rain' with a backdrop of the original Word Trade Center towers).
You can use any screen capture software (Windows has the snipping tool and now the new Snip & Sketch app).  I've placed that image in a new email.  I also added the text on top of the image.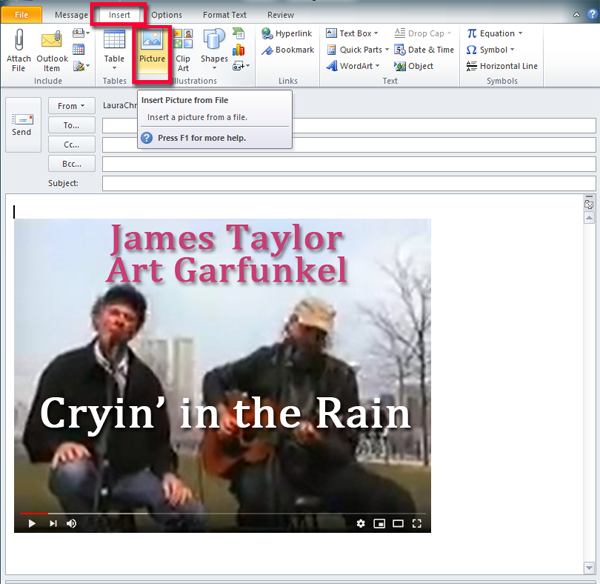 Now click on the video and click on Hyperlink from the Insert tab.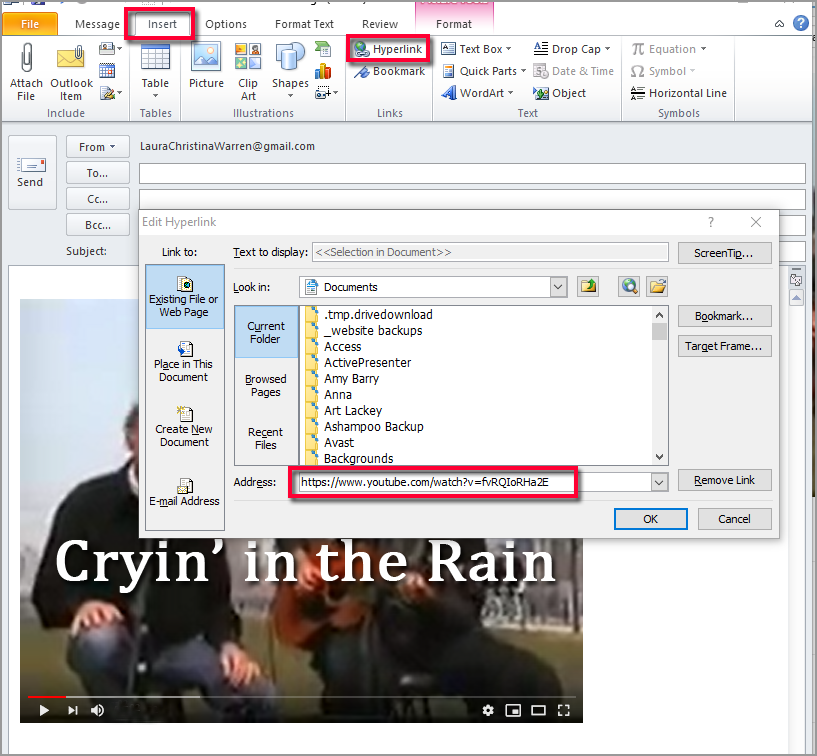 When the user gets your email they can click on the image — it will help if you've told them where to click — and it will take them to the Youtube page (or whatever source page it's on) to play the video .