There are a few ways to do this.   One of them involves accessing Word's
Organizer
dialog box.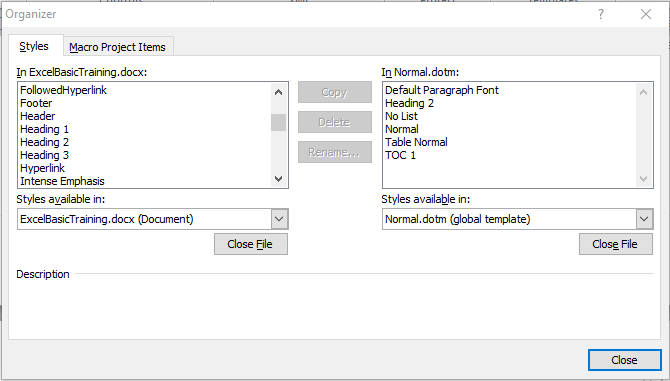 If you have the Developer tab on your Ribbon, click on that and choose Document Template.

The Templates and Add-ins dialog box will appear.  Click on the Organizer… button at the bottom.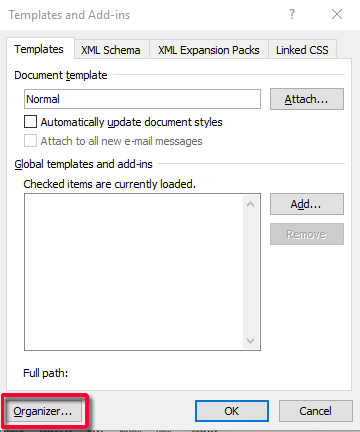 The other way is to click on the Styles pane launcher on the Home tab.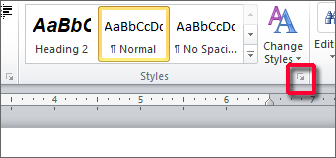 Then at the bottom of the pane, click on the Manage Styles button.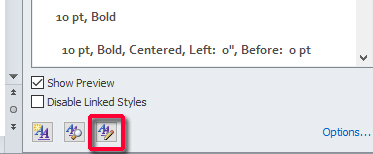 When the Manage Styles dialog box opens, click on Import/Export…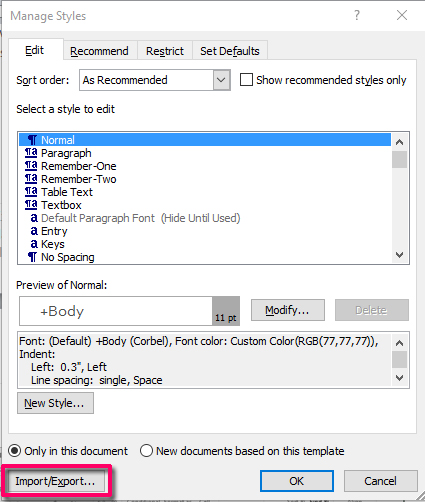 At this point, you have the Organizer open.  The left hand side displays the styles in the current document.  The right hand side displays the styles in the Normal template.  Click on the Close file button under the Normal section, because you want to copy the styles to a specific file.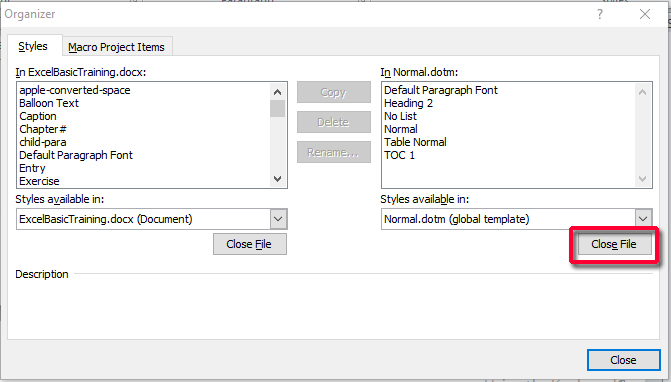 Now you will have the opportunity to open the target file.  Click on the Open File button.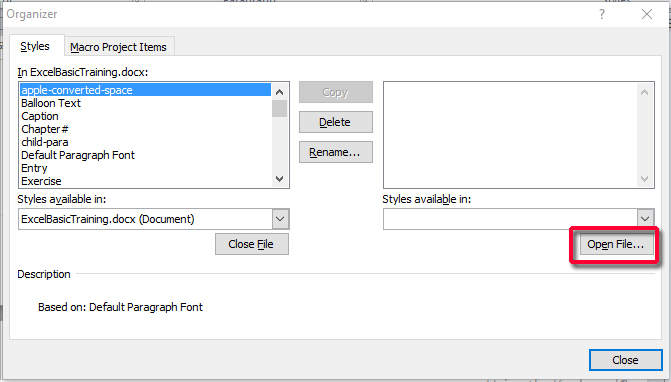 Pay attention here because Word will be looking for Template files.  Change the file type to Word documents and then find the file you want.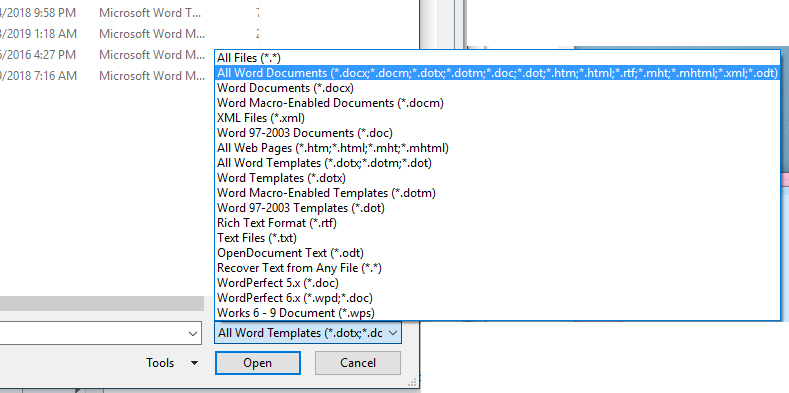 Now click on each of the styles you want from the current document and click the Copy button.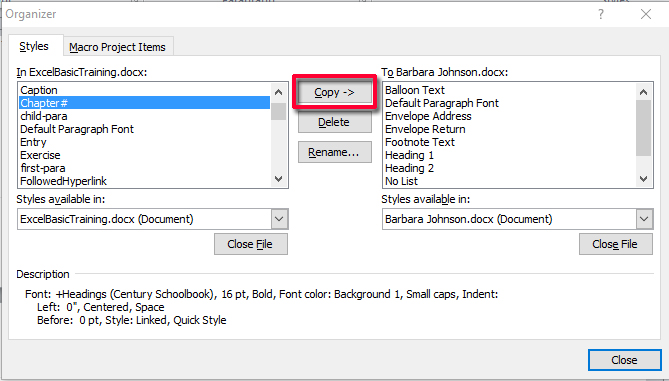 I have to be honest and say that I don't always use this method. If only a few styles are involved, you can copy the text from one of the styles and paste it into the new document and then delete the text, leaving the style definition. That won't always work depending on how it's pasted
Choose the method that works best for you.