Elements like headers and footers reside within sections, and from section to section they can be changed.  The following illustration shows the footer of page 30 and the header of page 31.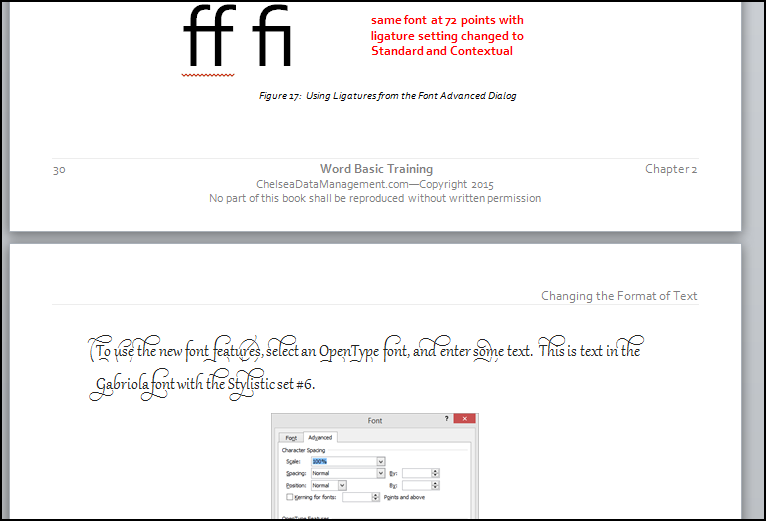 The following illustration shows the status bar for page 30.  Notice that page 30 falls within the boundaries of Section 5.

Suppose you wanted pages 31 through 33 to have no footer.  You would insert a new section at that point in your document and define the new blank footer.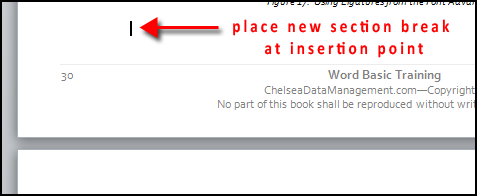 To do that go to the Page Layout tab and click on the Breaks drop-down arrow.  From there select a Section Break for the Next Page.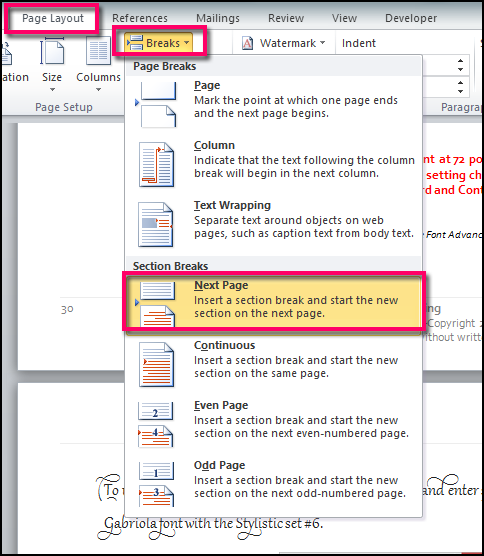 Notice the new section break in the figure below, and also the Status Bar where you can see that page 31 is now in Section 6.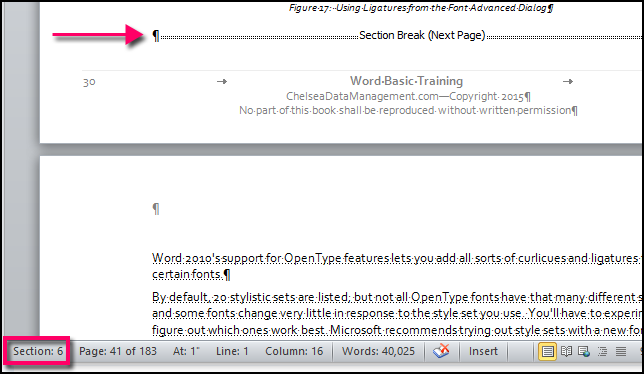 Now you adjust the footer.  You can double-click inside the footer to open up the Header & Footer Tools tab.  Notice that the Options section refers to Different First Page and Different Odd & Even Pages.  These refer to the first, odd, and even pages of the Section, not the document.  If your document is made up of chapters, for instance, the first page of the chapter might be laid our differently from the odd and even pages.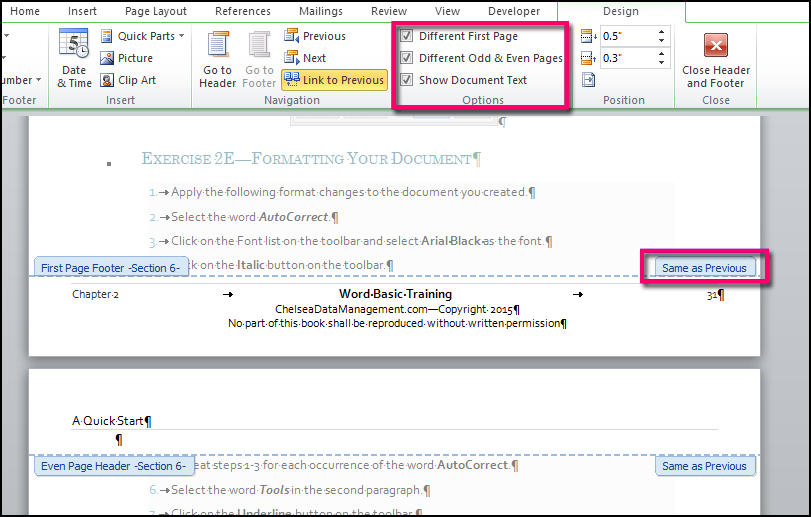 Also notice that Link to Previous is enabled by default and the footer border says Same as Previous.  This is why you are initially seeing the footer.
Make sure that you unselect Link to Previous to break the link between Section 5 and Section 6.  Otherwise, deleting the footer from Section 6 will also delete the footer in Section 5.   Once you've done that you can safely delete the footer in Section 6.
When you want the footer back, you create a new section break (in this case Section 7), unlink it from Section 6, and then copy and paste the footer from Section 5 into the footer area of Section 7.