First, you need to upload your file to OneDrive. If you haven't already set up an account with OneDrive, it's free.
Open your file in OneDrive, click on the File menu and select Share.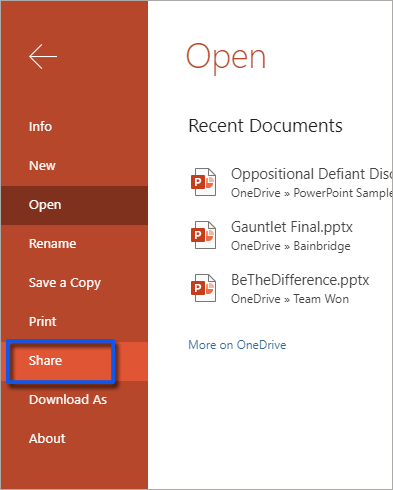 When the Share dialog box opens, select Embed.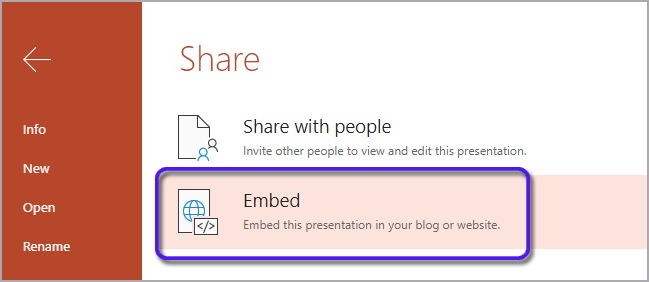 When the Embed dialog box opens, select Generate Code.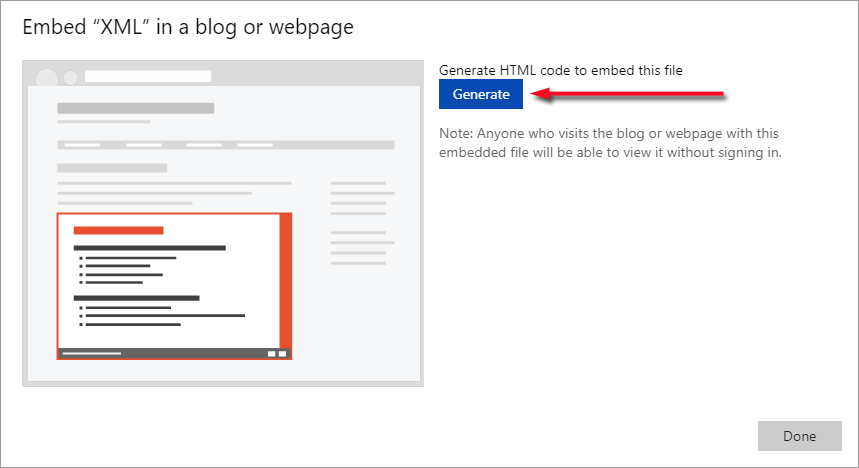 Select the size you want, copy the Embed code and paste it into your blog.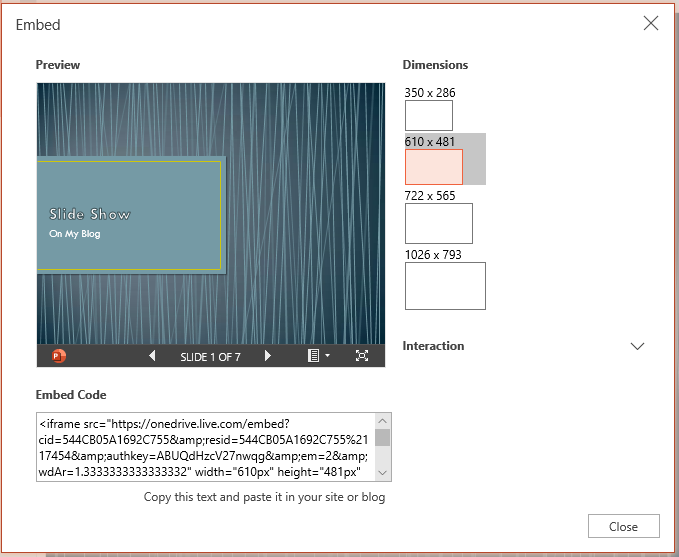 Your presentation will appear in your blog in an iframe.
Click on the Slide Arrows to see the steps outlined again.