You can add the headings you want to a Table of Contents by modifying the default.  To add a TOC you select Insert Table of Contents from the References tab.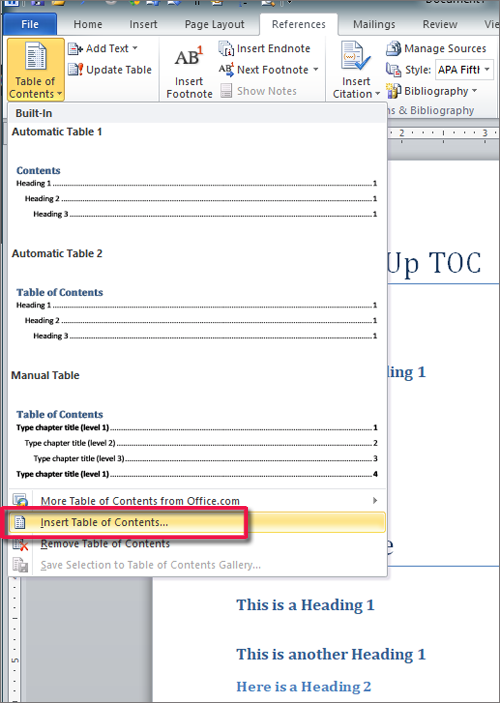 When the Table of Contents dialog box open, click on the Options button.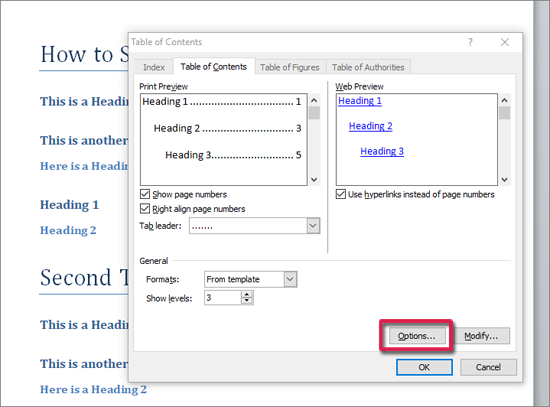 This is where you can choose the headings that will be included.  By default, Heading 1, Heading 2, and Heading 3 area already selected and they are numbered in order of inclusion.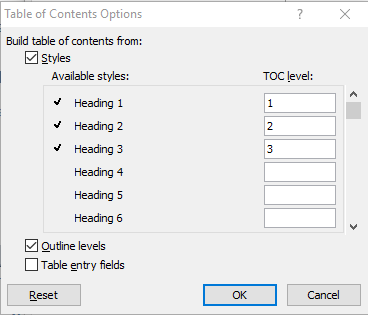 If you want to include the Title style, scroll down the list until you find it and mark it as number 1.  Then scroll back up and re-number the other Heading styles you want.  For example, if you don't need Heading 3, delete the TOC level number after it.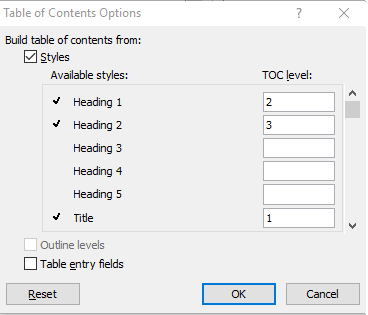 When you click on OK, the Table of Contents dialog box will display the styles you've chosen.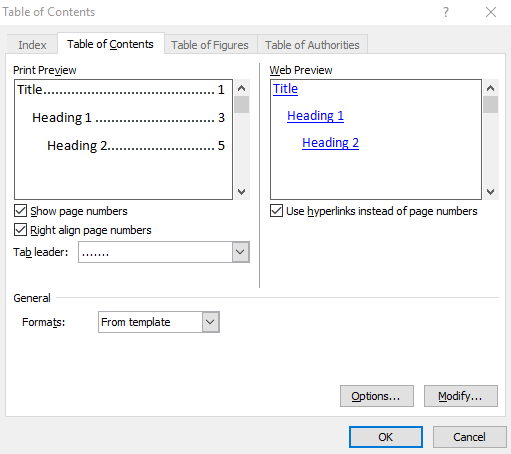 Click on OK to insert the TOC.