You need to use the Developer tab.  If that's not visible, modify the Ribbon so that it is enabled.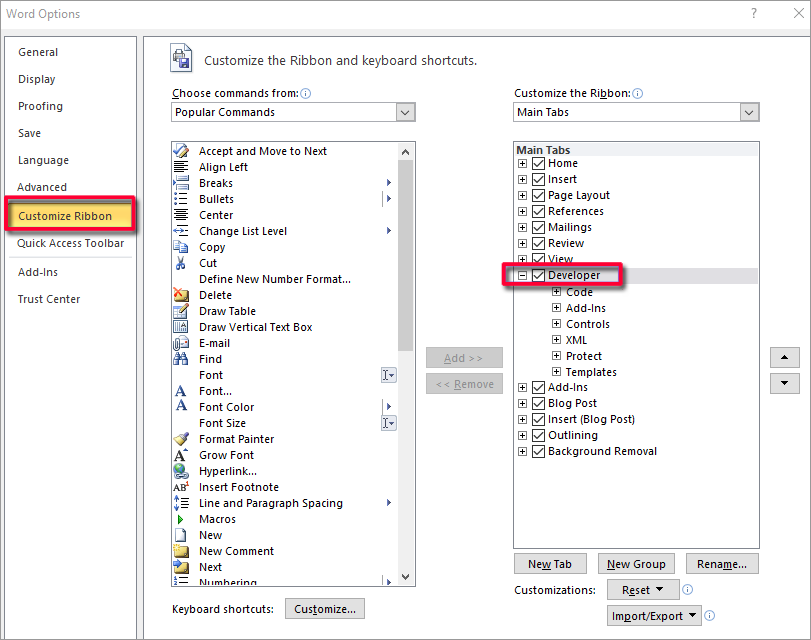 Now, on the Developer tab, click on Design Mode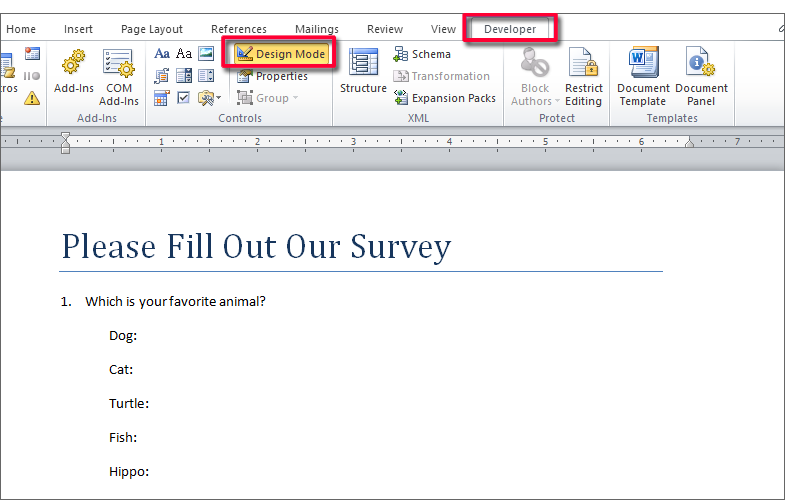 At this point you can start adding controls to your page.  For example, if you click on the Checkmark option, Word will place a checkmark control at the insertion point.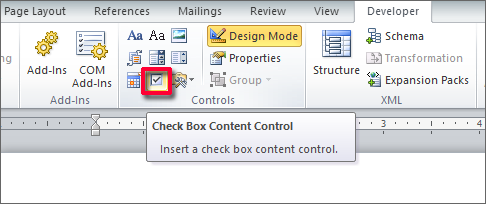 I typed a tab after each item and placed a checkmark for each one.  The checkmarks will appear on your document looking like the figure below.  When you turn off Design Mode later they'll appear correctly.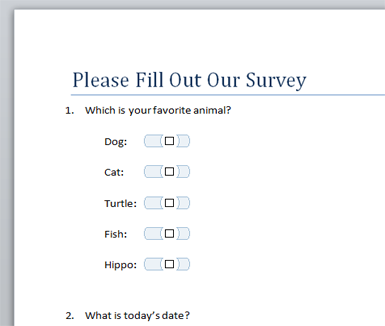 The next section will add a date.  Beneath the text, click on the Date field in the Controls section.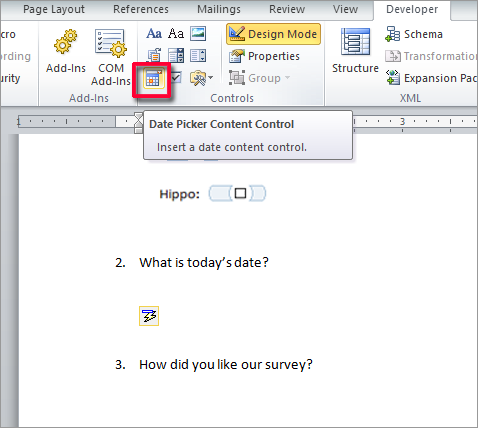 The date control will be placed.  The next section will be a combo box.  Place the insertion point where you want the combo box to appear and click on the Combo Box control.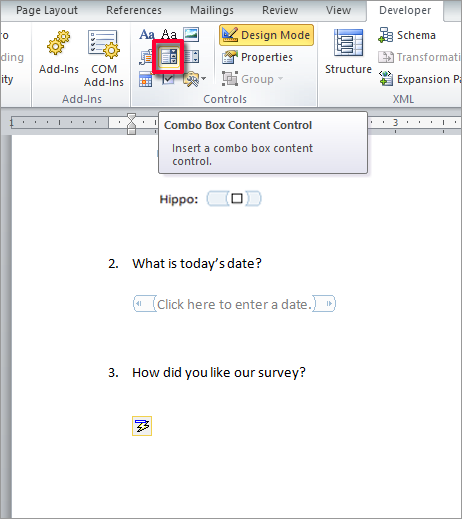 With the combo box control selected, click on the Properties button on the toolbar.  The Content Control Properties dialog box will appear.  Now you can start adding choices by clicking on the Add… button.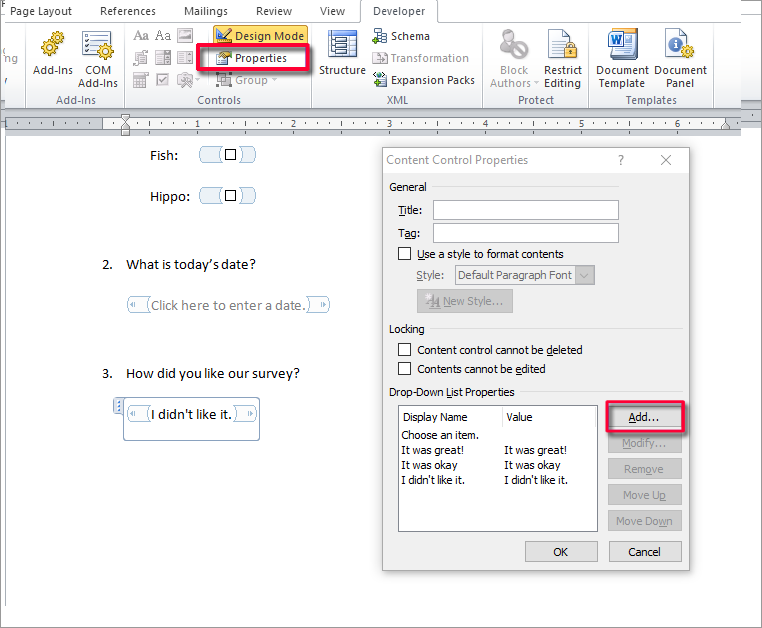 When you've completed the survey, click Design Mode again to turn off design mode and test the controls.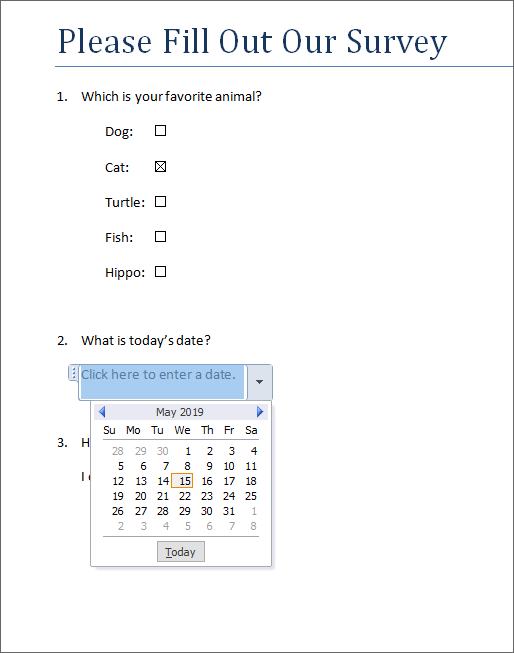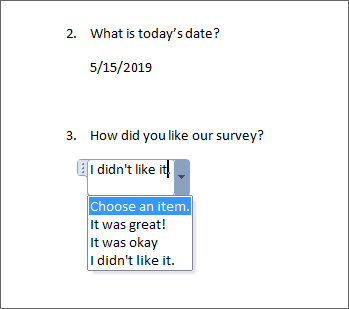 When you're happy with it, click on Restrict Editing and in the Restrict Formatting and Editing pane, make sure that you allow Filling in forms in the Editing restrictions section.  Then click on Yes, Start Enforcing Protection.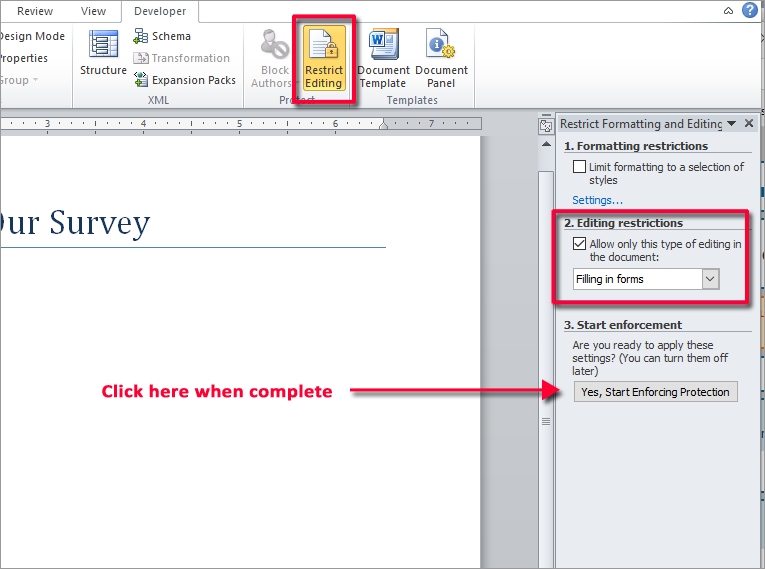 This is extremely simplified, but will give you an idea of how to start.