Including your personal signature in your emails is part of your personal branding.  You can also have more than one signature depending on the purpose of the email.  It's quite easy to set up in Microsoft Outlook.
First, go to Outlook Options and click on the Mail option.  Click on the Signatures… section.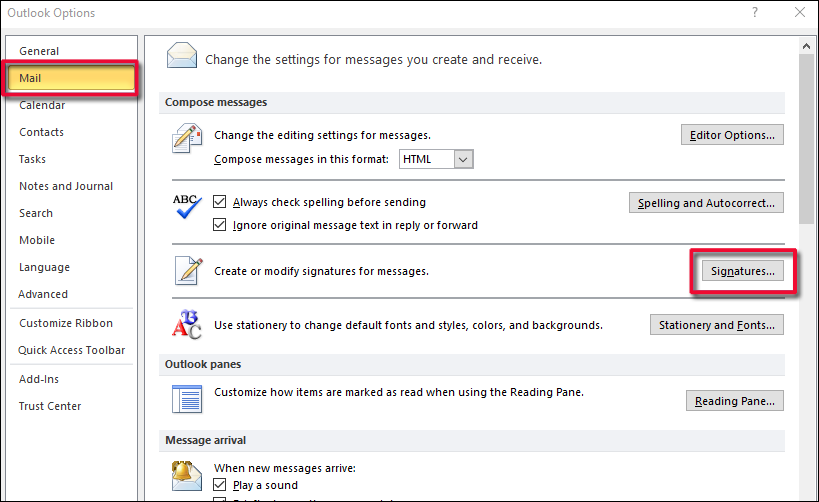 The Signatures and Stationery dialog box will open up.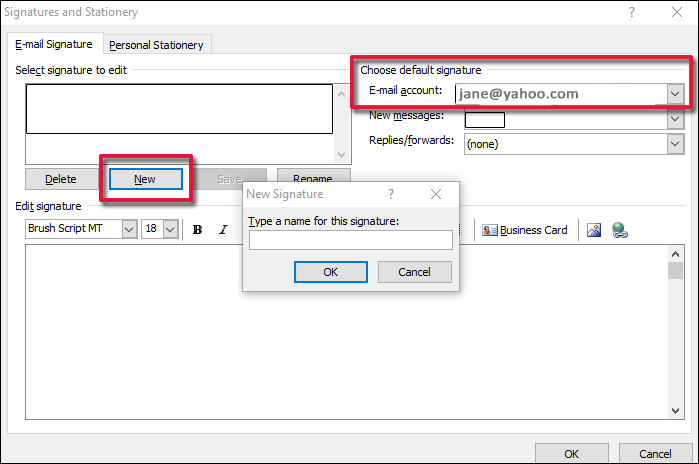 Under Choose default signature, select the email account you want to set the signature up for.  Click on New and type the name for the signature.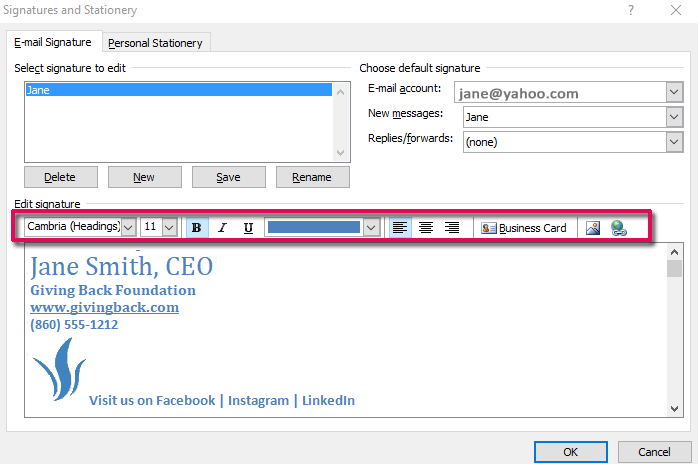 Enter your information and use the formatting bar to make it look like what you want.  Don't be afraid to add color.  It will pop out.  You can also insert images and links.
To insert your signature into an email, click on Signature in the Include section of the Message tab.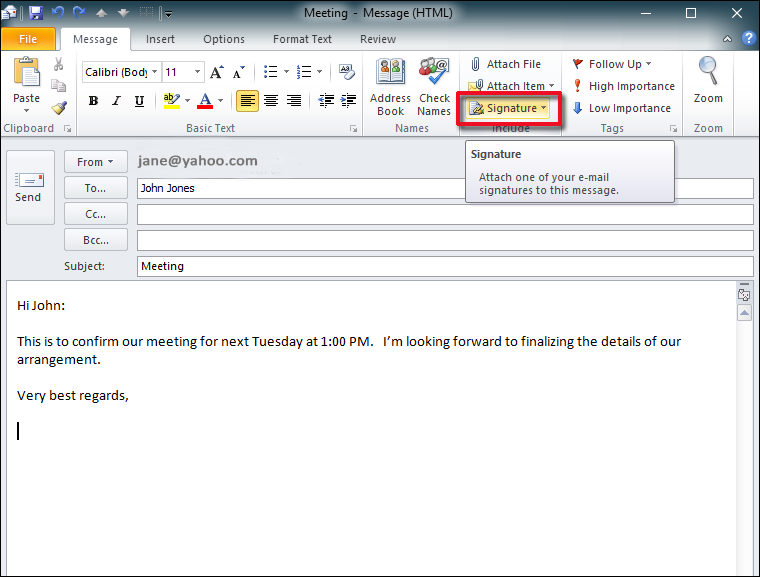 Your signature will appear.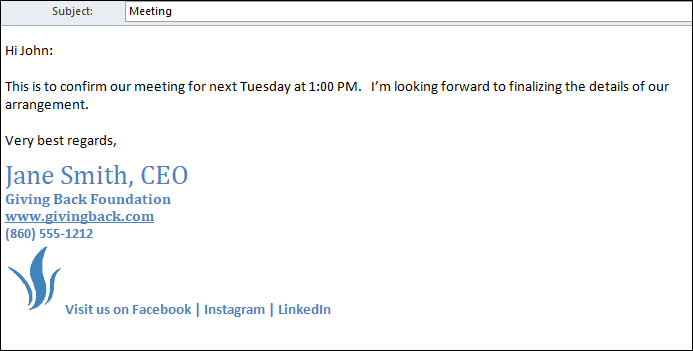 Now you've instantly inserted your information.