The name of the style is Line Numbers.  To change the color (or any other attribute) of the style, click on the Style Panes launcher on the Home tab.  Alternately, you can press Shift+Ctrl+Alt+S.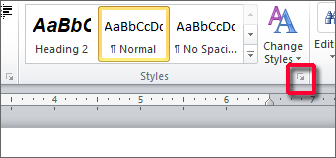 The styles pane will open.  If all of the styles are not showing, click on Options at the bottom of the Styles Pane to open the Style Pane Options dialog.  Click on the drop-down arrow under Select styles to show and select All styles.  You may also want to make sure that that the button is clicked for New documents based on this template if you want to make this a global change.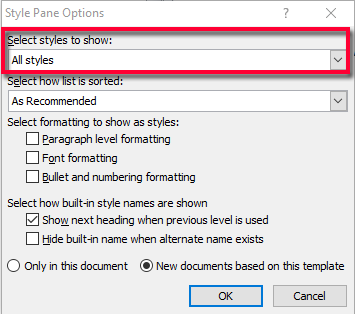 Now look for the Line Number style and click on the arrow to its right.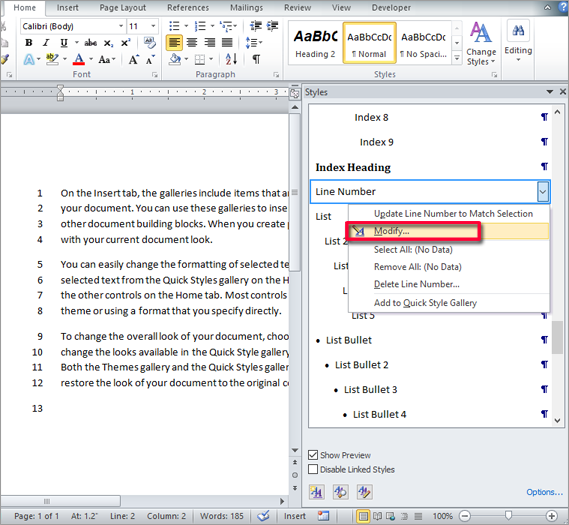 Choose Modify from the drop-down menu.  And you can make whatever changes you want.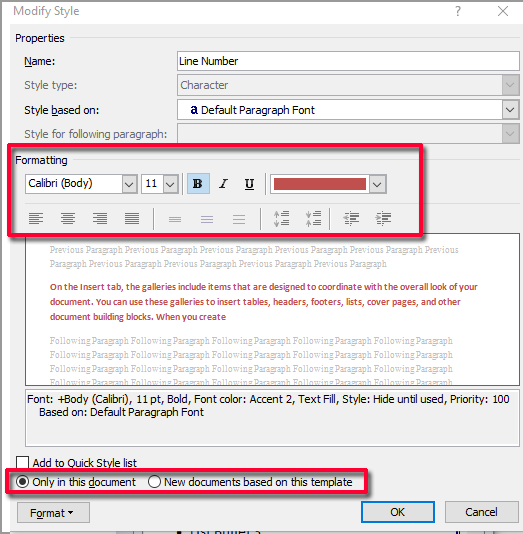 You can also decide whether or not you want to make the changes global.