You might find using a data entry form easier than entering information in a columnar format. Excel has an awesome feature called data entry forms.
In order to be able to use data entry forms, make sure that your worksheet is set up with column headings. Excel uses those headings to set up a form.
It's easy to set up a form, although the capability is almost hidden. There is no data entry form option on the Ribbon. But you can add it by modifying the Quick Access Toolbar. Click on the drop-down arrow to the right of the toolbar and select More Commands… at the bottom.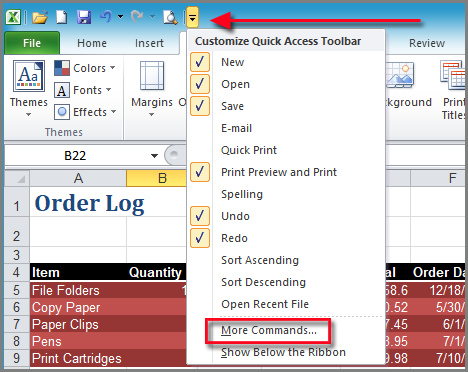 When the Customize Quick Access Toolbar tab appears, select Commands Not in the Ribbon from the Choose commands from list box. Scroll down until you find the Form… option and then click on the Add>> button to add it to your toolbar.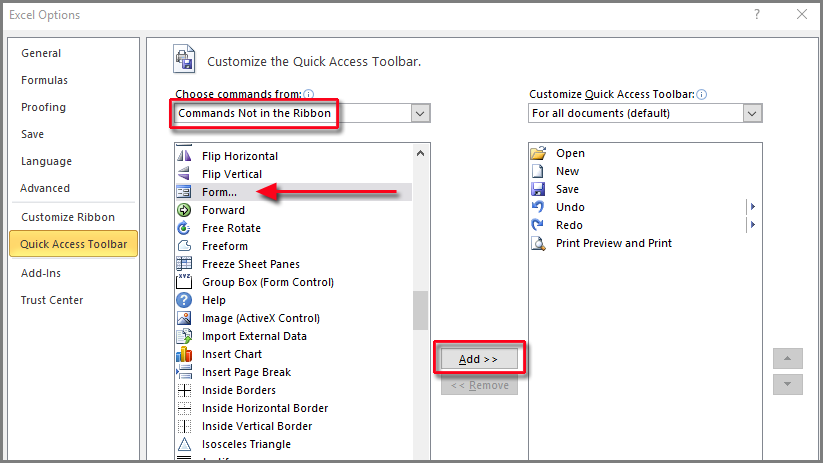 Click on OK to return to your spreadsheet.
Select any cell within the table range that you'll be working with and click on the new Form icon in your Quick Access Toolbar. A data entry form will appear displaying one of the records. (The current name of the sheet is the title of the form.) You can use the arrows to scroll up and down the list to access each row and make edits if you need to. Press Tab to move from one field to the next. Use the Restore button to undo changes to a record that is being edited. You can delete a row, by clicking on the Delete button.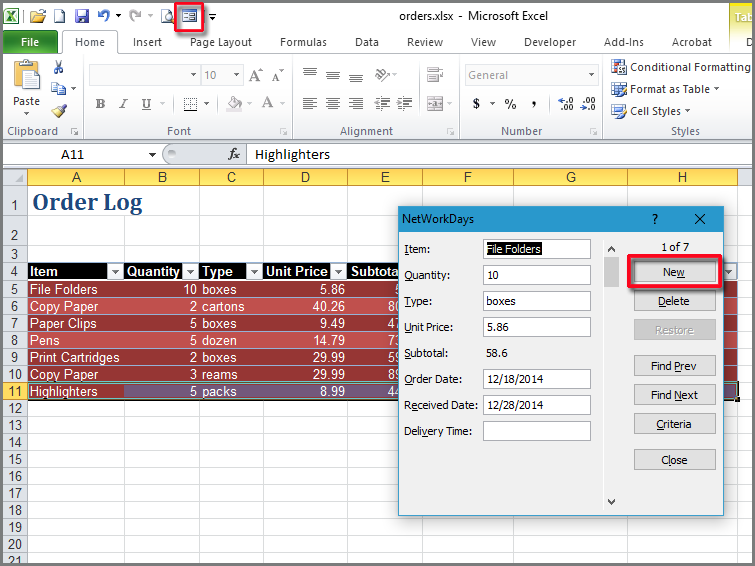 To add a new record, click on the New button. Enter the information and when you're done, click on Close.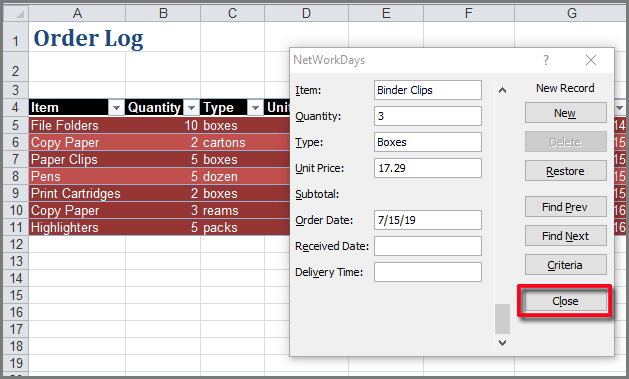 The new data will be appended to the table.

You can use the form to do a search in a larger table. Click on the Criteria button and enter a search phrase in one of the field names.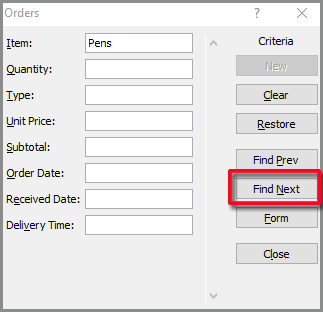 When you click on Find Next, Excel will find any records that match what you typed.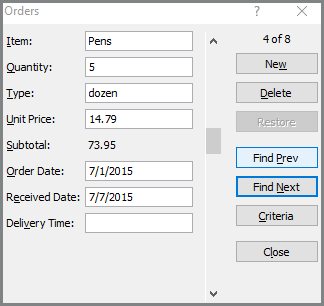 If there is more than one record that matches, the Find Next button will find it,
Try this feature out!