Since PowerPoint 2010, you can broadcast your presentation live on the Web. I've tried it recently on PowerPoint 2010, and for some reason, it no longer works for some people — including me — and Microsoft has not addressed this issue. However, I know that in PowerPoint 2016 it does work.
To broadcast your slideshow, go to the Slide Show tab and click on Present Online.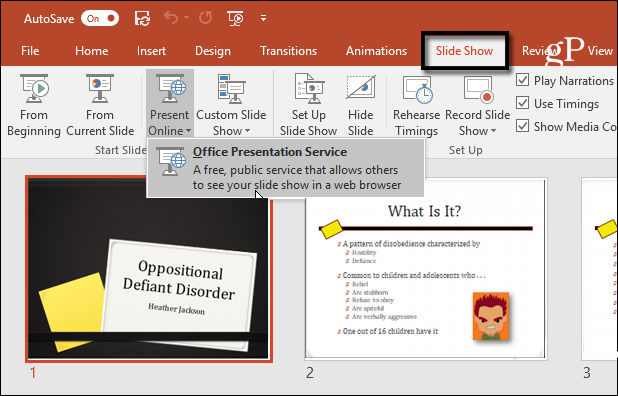 A window will now pop up prompting you to connect to the Office Presentation Service. If you check the box to let remote viewers download the presentation, your audience on the other end can refer back to the presentation if they want to.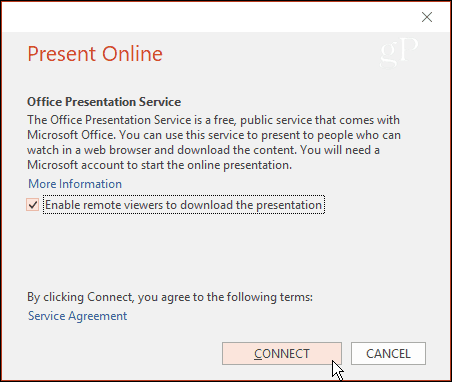 You might need to wait for a while as the online presentation is prepared and your system is connected to the Office Presentation Service. The length of time will vary depending on the size of your presentation and connection speed.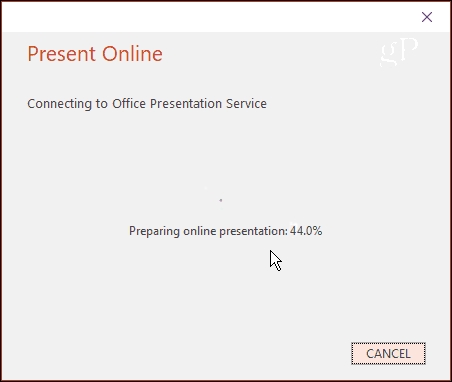 Once the presentation is ready and connected, you'll get a link to the location of the presentation.  You can then send that link via email, instant messenger, or copy and paste it into social media.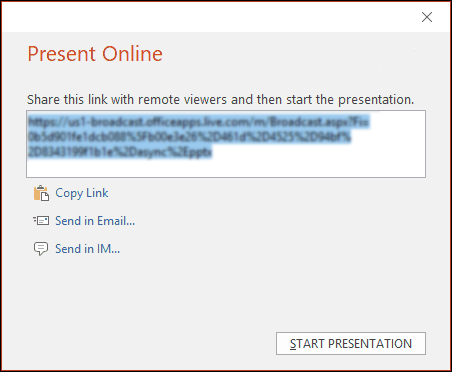 Once your remote viewers get the link, all they need to do is click on it and they will be able to watch your presentation from their default browser as you go through the slides.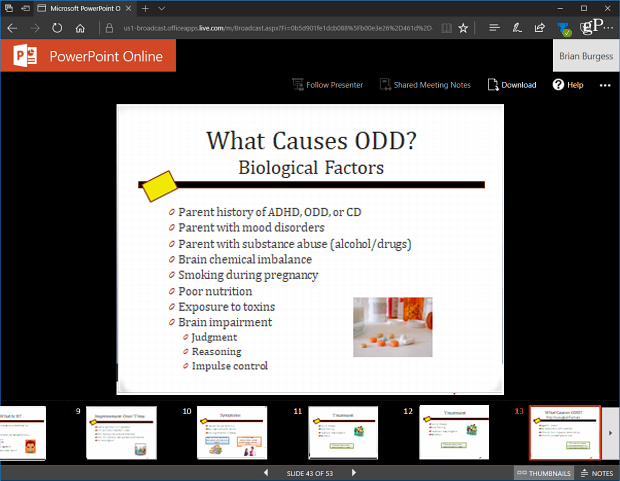 This is a fantastic feature. If you've still got Office 2010, try it out and it might work. But in later versions this capability is much improved upon.