How can I replace all the fonts at one time in PowerPoint?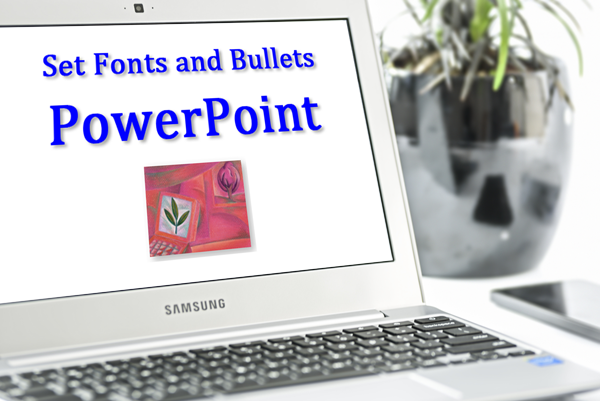 You can go to the View tab and click on Slide Master to set the size and font face for all bullet levels depending on your theme. Once you change the fonts on the Slide Master, your presentation will be adjusted with the fonts you choose.

Now you can go through each level for each of the slide master slides you're using and change the font, size, color, attributes, spacing, and bullet objects.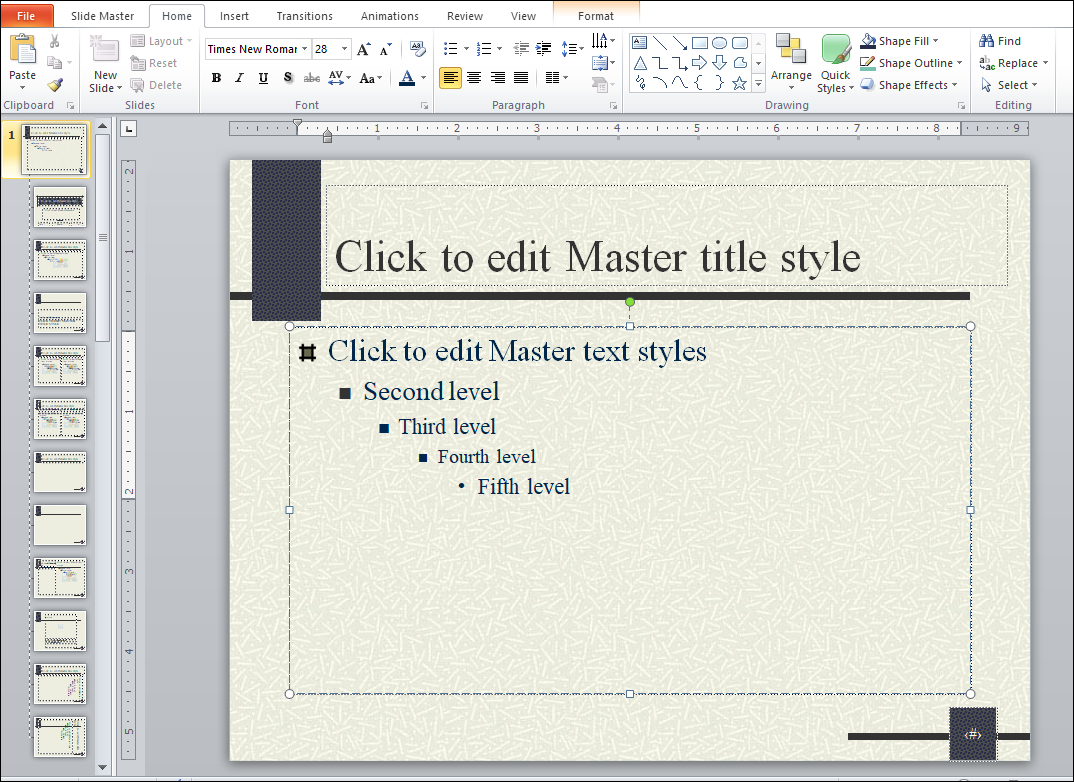 When you're done, go back to Normal view to see your slides.
And the best thing – they will all be consistently styled.  When you want to change the format, just change the master slide.