A drop cap is the first letter of a paragraph that is much larger than the surrounding text. Drop caps are traditionally used in printed books, newspaper articles, and also web pages. A drop cap can be sized so that is as large as the first few lines of text. Here is an example.

You can create a drop cap from the Insert tab on the ribbon. Just select Drop Cap and choose the style you want, Dropped or In margin.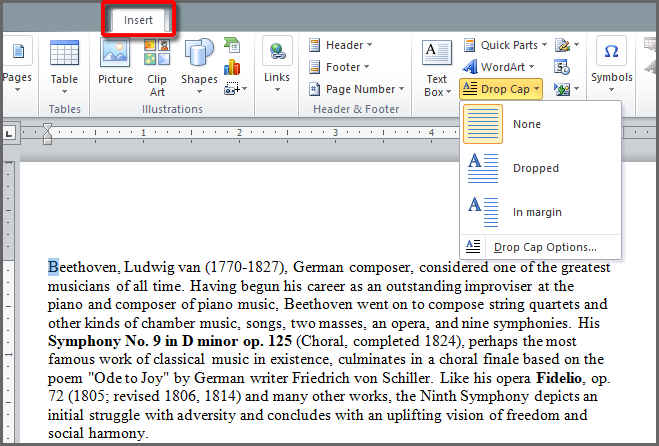 Select None if you want to remove a drop cap.
You can use Drop Cap Options to set the number of lines high the letter will be, the Font, and the distance from the text.