Allows me the time to run my business
Just a quick note of thanks for taking an old and outdated website and bringing it into today's world.  It represents not only what we do as a company but who we are.  I send clients there all the time and get nothing but compliments on the look and layout. And your being able to maintain it with new pics I send and other adjustments to keep it current is priceless as my time as a business owner / operator is limited.  Your being able to design a logo has enabled us to create a BRAND not just a business name.  Designing the business cards, postcards, ads, shirts, and van lettering was more than I could imagine. The time you have given allows me the time to run my business. Can't thank you enough for all you do. Zig Oskwarek
Keen eye for design and clarity
Working with Laura has been a pleasure. As a person that always has the vision in my head I am never able to actually complete the task in a way that conveys my message to our database. Laura has a way of taking my words and simplifying things in a clean, well organized manner. Her keen eye for design and clarity has made our website easy to understand and comfortable to navigate. Even those that are not savvy computer gurus are able to easily find comfort on our site. Most importantly to me is, she has created a site that displays my idea and vision in a well thought out beautifully displayed and professional manner. I am also in awe of how quickly I can request a change or ask for additional information to be placed on our site and it is always completed in a very timely manner. We feel an extreme level of comfort directing visitors to our website and receive numerous compliments on it. Laura has provided our foundation with true professional customer service. I would absolutely recommend her services. Carol DeLisa
Choosing Laura as my web designer was the best thing I could have done
Choosing the right web designer is key!  I've been in business for sixteen years and everyone in business needs a social media presence even if it may not be comfortable for them. Choosing Laura as my web designer was the best thing I could have done. She is efficient, timely and very reliable. Working with her is a pleasure, she never makes me feels uncomfortable when I have a question…….and she always has an answer. Thanks, Laura, for all you have done. Jennifer Bates
She went above and beyond my expectations
As a certified senior fitness specialist and silver sneakers flex instructor I need my class schedule and information easily accessed for clients. etc.  It came to my attention that Laura Warren is a talented web site designer. I looked at some web sites she had designed and spoke to her at length about creating one for my business. The end result is that I am extremely pleased with the web site Laura designed. She is a very creative and skilled person. I gave her license to create whatever she desired, and mentioned what was important to me. She went above and beyond my expectations.
The web site is esthetically appealing and very professional. Laura is quickly attentive if changes or additions to the web site are needed. She is a pleasure to deal with. It is evident she loves what she does and therefore she is excellent at it.
I highly recommend her services!
Robyn Centrella
We love the way our website looks
We just want to thank you for all the work you did designing our website. We have been in business over 40 years and knew it was time for a salon website. We are not overly computer savvy and you made it simple and easy for us to understand. You were helpful with various design options and always there when we needed you. Your professionalism and knowledge were second to none. The website you designed is beautiful and so user friendly. Changes to the website are easy to implement and it's always comforting to know that you are a phone call away if we do have any issues. Your quick response is always appreciated. We love the way our website looks and will definitely recommend you to anyone looking to design one of their own. Robert and Mary Lomino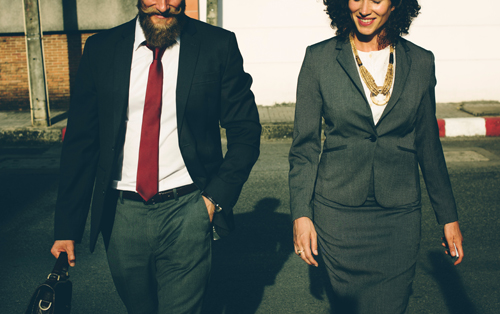 Other Clients Have Included:
IBM
Dun & Bradstreet Business Educations Services
Chase Manhattan Bank
Lever Brothers Corporation
Loral Industries
Seagram Corporation
Pepperidge Farms
Pepsi-Cola Corporation
AT&T
West Point
Web Design, Graphic Design, Presentations, Editing, Software Training.  We can help. 
Wherever you are located